Senior Advisory Team
November 29, 2022
2023-08-07 18:17
Senior Advisory Team
Senior Advisory Team
We are very proud in having such great senior advisory team in PORTMAN
Meet Our Team
We are proud to have a seasoned Senior Advisory team for shaping generations of talents at PORTMAN College.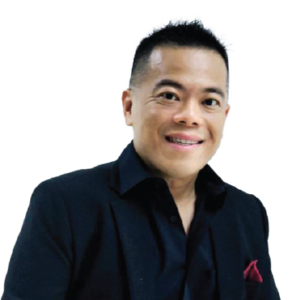 Ernie is the Chairman of PORTMAN Education Group that include Education & Training, Talent Development & EdTech  businesses and Dreamtalents Media Group that includes Digital Media, Social Media, Creative Production & Event Marketing. Ernie is also the Bureau Chief for Capital & Project Development for Malaysia Datoship Foundation (Yayasan Dato' Malaysia) and CEO of Futurist Foundation. He is a very seasoned property entrepreneur and investor that does project development and marketing for Top Tier property developers and state governments. 
He graduated with his Master of Arts in Communication & Bachelor in Mass Communication and currently completing his dissertation for his Doctorate in Business Administration. Ernie is an awardwinning entrepreneur, reputable business advisor and international speaker with proven track record in leading speaking engagements internationally particularly in the areas related to personal development, business development, stock & property investment & capital markets. He has extensive experience in structuring & negotiating deals, funding & financing projects, a deal maker and the top Pitch Master in the country. A Venture Capitalist and Funding strategist that helps propel SME businesses growth exponentially.
Ernie is a media personality and also the host of "THE ERNIE CHEN SHOW", an online business and entrepreneur content show that interviews successful entrepreneurs, key opinion leaders (KOLs) and movers & shakers of the business world. Ernie has also advised more than 500 corporate clients that include Fortune 100 & 500 Multinational Corporations and Large Local Conglomerates such as Financial Services Institutions,Telecommunications, Property Developers, High Tech Industries, Hospitality, Retail, Education, Advertising and Entertainment. His success and achievements have been featured in TV1, TV2, TV3, NTV7, 8TV, Astro, Hitz FM, Fly FM, BFM, FHM Magazine, Channel V, The Edge, New Straits Times, Berita Harian, Harian Metro, The Star and The Sun Malaysian newspapers and also numerous magazines.
Datin Christine Cho is a former Senior Banker and has a career that spans over 43 years in financial due diligence and operational efficiency, funds management, information technology, mergers and acquisitions, business and operational optimization, new business set up, risk management, credit evaluation and management, organisation restructuring and business generation.
She has a range of diverse skills and experiences in the financial industry with a proven track record of successfully negotiating deals and managing investments for clients. She is also knowledgeable and innovative, having introduced new businesses and new ideas for the IT banking systems enhancements. She has a strong track record of effective risk management and has successfully restructured several organisations. Overall, Datin Christine Cho has a wealth of experience and skills that would be valuable to improve the financial and operational efficiency of the organisation.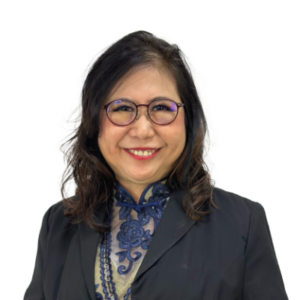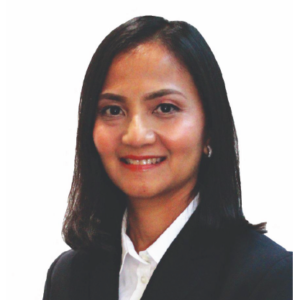 Shahira binti Abdul Aziz has recently been approved by Bank Negara and appointed as an Independent Director by Public Investment Bank under Public Bank Berhad. As the Director of PORTMAN Education Group, she plays a key role in supporting us for our IPO goal.
Shahira binti Abdul Aziz is an experienced professional with a diverse background in the financial industry. She has worked as an analyst at RHB Research Institute and later transitioned to the Institutional Sales Team at Rashid Hussain Securities. Shahira's expertise in capital markets, strong communication skills, and diligent execution have allowed her to meet clients' objectives successfully.
She has also gained valuable experience in corporate planning and regional investments at Bumiwerks Asset Management and Corston-Smith Asset Management. Shahira's knowledge in ASEAN equity market makes her a respected professional in the financial industry.
Shahril Anwar Mohd Yunos, 55, a highly-qualified venture capital practitioner offering more than 20 years of finance, investment management and technical experience in various operating positions specific to ICT, Integrated Chip (IC) design and Venture Capital. Results oriented and proven ability in assisting early-stage companies in fund raising, human capital, management operations, business matching, technology innovation, R&D collaborations, venture strategy, business/technology acquisition and exits.
Shahril was the Chairman of Malaysia VC Association and the Committee Member of Securities Commission's VC & PE working group.
Currently, Shahril is a serial entrepreneur and a Board of Director of University Tun Hussein Onn Malaysia (UTHM) and advisor to a few VCs in Malaysia.
The Futurist Foundation are raising funds for Food Security Investments and High Potential Exponential Growth Companies in the Nusantara Region especially in Indonesia and Malaysia. The FUTURIST FUND will be chaired by Shahril as the Chairman of Investment Panel of The Futurist Foundation.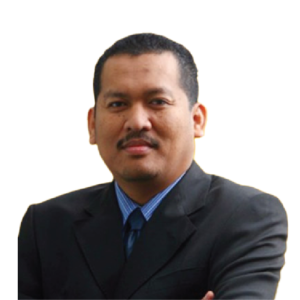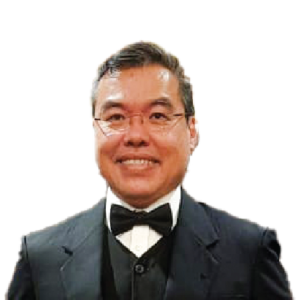 Fook Weng is an advocate and solicitor admitted to practice in both Singapore and West Malaysia, and has been in active practice for more than 25 years cumulatively, first in Singapore and then in Malaysia.
Graduating from the National University of Singapore, he trained and practiced with two large law firms in Singapore respectively before returning to practice in Kuala Lumpur. 
Fook Weng is a founding – and current – senior partner of Murad Yee Partnership, where he heads its corporate, commercial and securities department.  His practice areas of focus include (a) takeovers, mergers and acquisitions; (b) corporate restructuring; (c) IPO/capital markets; and (d) venture capital and private equity transactions.  
Mr David Teh is a practitioner in trust planning. He founded DTG Advisory, a firm specializes in wealth management, estate planning advisory, academy and an estate planning hub initiating research in successful succession, wealth transfer through the use of estate planning methodology. As a practitioner, David involves personally in providing advices in trust and business areas, and as keynote and guest speakers to conferences and talks. He is able to converse both in English and Mandarin.
David graduated from Charles Sturt University, Australia with a Master's Degree, and he combines over 18 years of sales, brand management and business development in the Fast Moving Consumer Goods (FMCG) giants Unilever (M) Holdings Sdn Bhd, Wipro Unza and Carlsberg AS, Denmark.
David's then joined a consultancy firm in financial industry before he started his own firm focusing in estate planning experience in delivering trust planning and solutions to entrepreneurs and HNWIs in ensuring their wealth is securely protected, succession of business and seamless wealth transfer to successive generations.
David has helped many entrepreneurs in this area over the past years including will writing and setting up special purpose trust, asset protection trust, family and private trust as well as offshore trust to name a few.
During his course of works, he has been appointed and licensed by RHB Trustees Berhad, providing talks and advices to individuals, High Net Worth Individuals as well as institutions. In addition, David was also a trainer for financial institution from 2014 to 2017 focusing on estate planning. He is also Resource Speaker for Vistage Malaysia, having been with Vistage since 2014.
As the business progresses, DTG Advisory has evolved into a broader scope in wealth management, where DTG Advisory focuses in custodian services for individual and corporations and involves in advisory to business owners in growing their business throughout the business life cycle, as well as exit strategy through IPO for businesses. This approach has
built a sizable High Net Worth Individuals, Super High Net Worth Individuals and Ultra High Net Worth Individuals in it's business ecosystem.
David continues to remain active as practitioners in trust and business advisory. He has been appointed as Advisor and Secretary General of Malaysia Datoship Foundation (Yayasan Dato' Malaysia), in which the foundation is registered under Kementerian Dalam Negeri (KDN).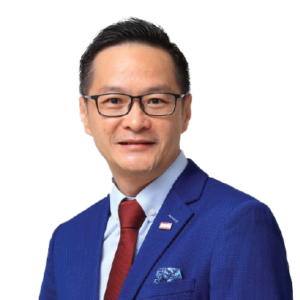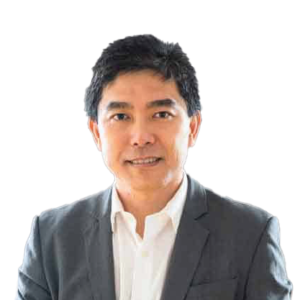 Vincent Soh has more than 25 years of solid track record in Business and Credit Risk Management, Fintech, and Institutional Fund Management. Vincent began his career at Hong Leong Finance Berhad and specialised in Business and Credit Risk Management and Business Process Design for the Bank's Deposit, Credit, Collection, Finance and Audit departments.
Thereafter, he joined KPMG specialising in Internal Audit Advisory, Unisys in Government Smart Card technologies, Fuji Xerox in Digital Data technologies, Kenanga Investment Banking Group in Institutional Client Portfolio Management with a portfolio exceeding RM1bn, Prudential Asset Management / Eastspring Bhd in Institutional Client Portfolio Management more than 40 Bursa Listed companies and the World's Largest Sovereign Wealth Fund with a portfolio exceeding RM2.7bn.
Vincent graduated with a MSc Strategic Business IT from the University of Portsmouth, UK and Postgraduate Diploma in Strategic Business Information Technology from NCC, UK and also a qualified CFP (Certified Financial Planner).
He is also a Capital Markets Services Representative registered with Securities Commission since 2011.
Vincent is also an alumnus of the Harvard Projects for Asian International Relations since 1996 and the Executive Director of Magnisave Group Sdn. Bhd. a market leading Financial Planning company licensed by the Securities Commission and a Financial / Islamic Financial Advisory company by Bank Malaysia since 2018.
With his current company in MoneySave (M) Sdn.Bhd., he seeks to crowdfund 40,000 SME's and empower 1,000,000 families as he delights you financially.