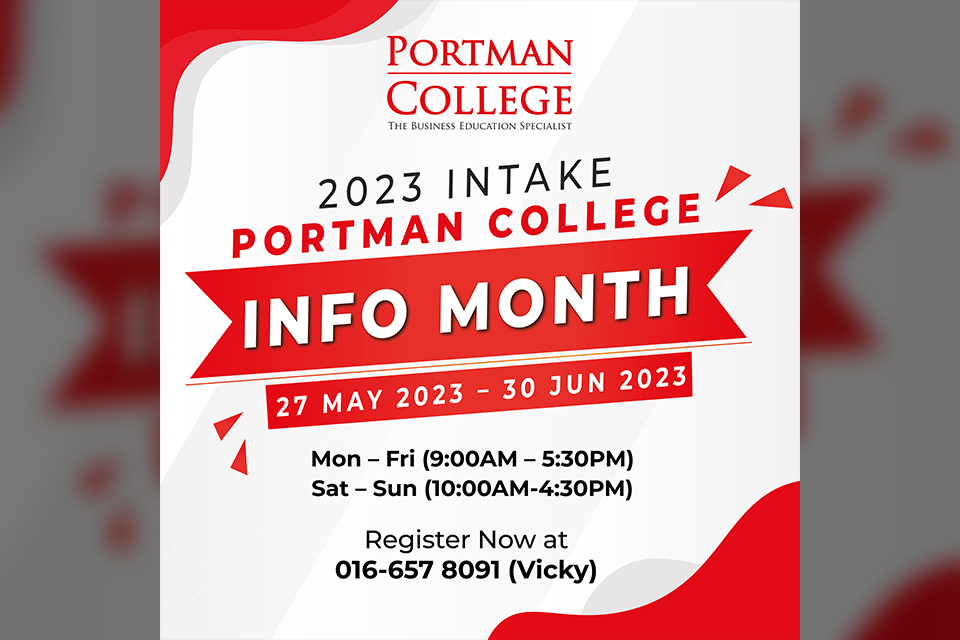 About The Event
🌟 Welcome to PORTMAN Info Month! 📚✨ Get ready for a month-long extravaganza packed with valuable insights, exciting activities, and a sneak peek into the world of PORTMAN Education.
🗓️ Throughout the month, we'll be hosting a series of events, workshops, and interactive sessions designed to help you explore the endless possibilities that await you at PORTMAN.
📌 Highlights of PORTMAN Info Month:
Discover our cutting-edge programs in BUSINESS, MEDIA & INVESTMENT, and how they integrate AI technology for an immersive learning experience.
Engage with our knowledgeable faculty and industry experts who will share their insights and expertise.
Participate in hands-on workshops and experience firsthand the practical learning approach that sets PORTMAN apart.
Learn about our scholarship opportunities and financial assistance options, making quality education accessible to all.
Connect with current students and alumni to hear their success stories and gain valuable advice.
💡 Whether you're a high school student looking to pursue higher education or a working professional seeking career advancement, PORTMAN Info Month has something for everyone.
🌟 Don't miss out on this amazing opportunity to discover how PORTMAN can shape your future. Join us for PORTMAN Info Month and let us guide you on your journey towards success. 🎓🚀