PORTMAN Debate Competition 2023
March 24, 2023
2023-03-24 22:11
PORTMAN Debate Competition 2023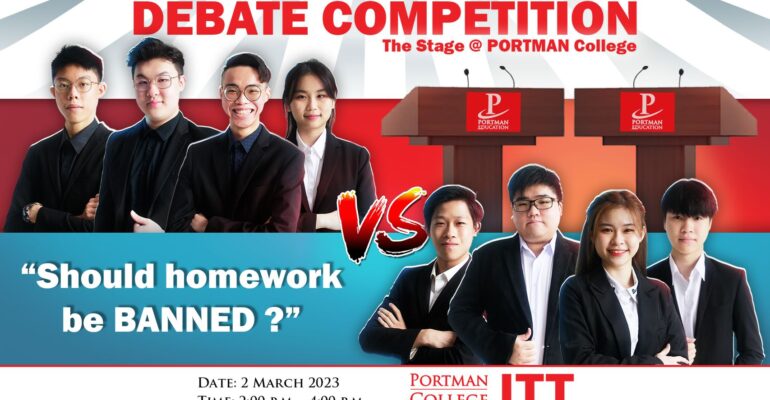 PORTMAN Debate Competition 2023
The "Should Homework Be Banned" debate competition was intense as students argued for and against the practice. Both sides presented compelling arguments, with one emphasizing the benefits of homework while the other pointed out its drawbacks. In the end, the competition showcased the power of critical thinking and respectful discourse, leaving participants with a deeper appreciation for the complexities of education.
The talk, organized under the Industry Talk Thursday series, is one of the many value-added and structured learning platforms that enable PORTMANians to enrich their learning and acquire contemporary knowledge that is fundamental for their personal and professional growth.
"Making A Difference By Making Lives Better" with PORTMAN Education Group.