PORTMAN's Neon Night Live
May 10, 2023
2023-06-08 19:58
PORTMAN's Neon Night Live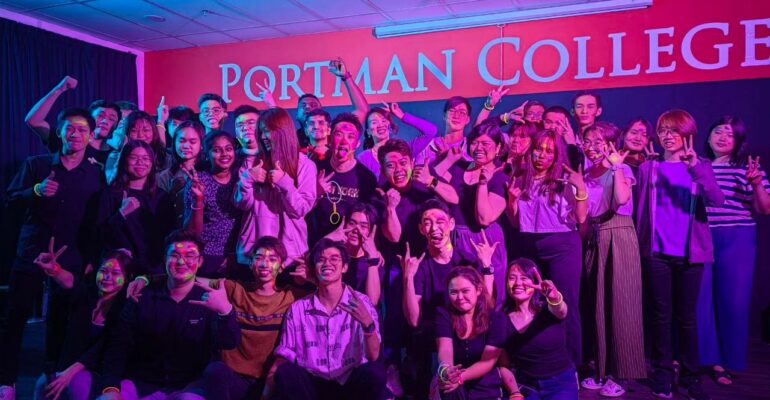 PORTMAN's Neon Night Live
🌟 Thank you for joining us at PORTMAN's Neon Night Live! 👽 What an incredible night of neon lights, games, and unforgettable connections. We had a blast breaking the ice, battling it out in ball catchers and flip cup, and creating new friendships along the way. 🙌🏻
🎉 Our "special bazaar" kept everyone fueled with mouthwatering food and refreshing drinks, ensuring no one went hungry or thirsty. 🍝🍾
🙏🏻 We extend our gratitude to all who participated and made this event a tremendous success. Your energy and enthusiasm filled the night with an electric atmosphere.
🎊 A warm welcome to all the April new intake students! We're thrilled to have you join the PORTMAN family. Get ready for more exciting events and opportunities as we continue to unite and build strong relationships among our PORTMANians. 🤩🤩
✨ Stay tuned for our next thrilling event, and let's keep creating amazing memories together at PORTMAN College!