SUREWORK Education Fair 2023
July 2, 2023
2023-07-02 12:08
SUREWORK Education Fair 2023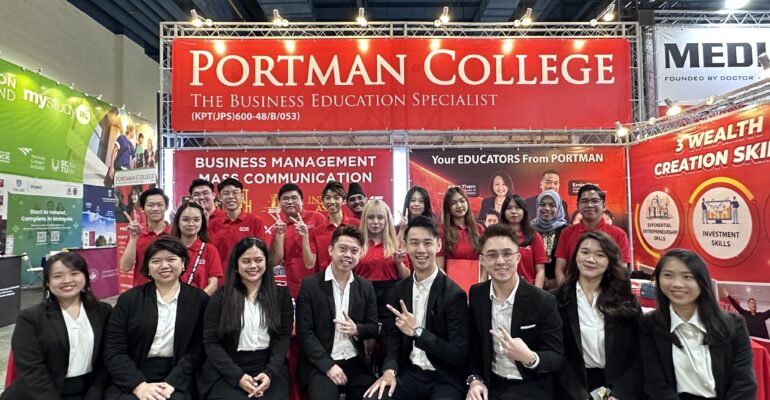 SUREWORK Education Fair 2023
✨ "NEW PORTMANIANS IN THE HOUSE!" 🎓💼
The vibrant Red PORTMAN Spirit was in full swing last weekend, as we helped numerous SPM Leavers pave their path to future success through our cutting-edge PORTMAN Education in Business, Investment, and Media powered by AI Digital Technology. We congratulate all the students who have chosen PORTMAN as their partner in achieving greatness, and we eagerly await your presence in our upcoming June Intake.
🌟 If you're still uncertain about your educational journey after SPM, worry not! Join us at our PORTMAN Booth, located at the Surework Education Fair in Mid Valley Exhibition Centre, Hall 2 (J15 & J16), this Saturday and Sunday (17 & 18 June 2023). Our dedicated team is here to provide guidance and equip you with the skills needed for a bright future in Business, Investment, and Media through AI Digital Technology.
✨ Let's embark on an extraordinary educational journey together. Discover the boundless possibilities and seize the incredible opportunities that await you at PORTMAN College. We are excited to be part of your future success! 
🚀🎉 #SureworkEducationFair #DiscoverPORTMAN #PrepareForSuccess #AIDigitalTechnology