PORTMAN @ CourseMap Education Fair
June 5, 2023
2023-06-08 19:02
PORTMAN @ CourseMap Education Fair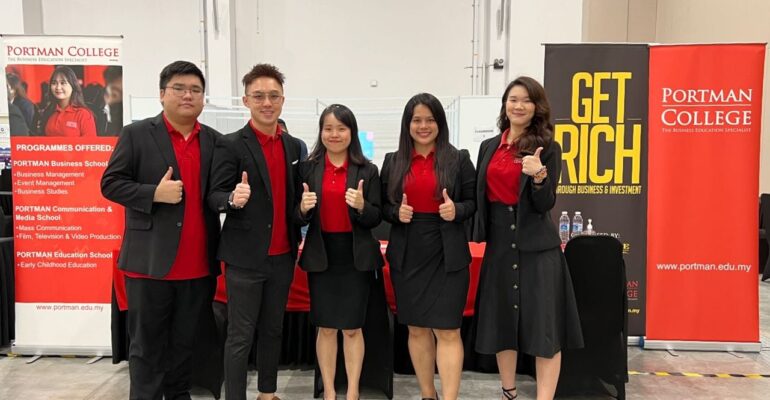 PORTMAN @ CourseMap Education Fair
🌟🎓 The PORTMAN Red Team rocked the CourseMap Education Fair on 4th & 5th June 2023, helping students discover their perfect educational path at PORTMAN! 🚀✨ Whether it's BUSINESS, MEDIA, or INVESTMENT, we're here to guide you into the world of possibilities, enhanced by AI Digital Technology.
🔴💼 Our CEO, Gym Chan, delivered a mind-blowing trial class on business investment that left everyone in awe! 🎉 The students were captivated by his insightful talk, gaining valuable insights into the dynamic world of entrepreneurship and investment strategies.
🌟💡 At PORTMAN College, we believe in providing an immersive learning experience that prepares you for real-world challenges. Join our vibrant community and unlock your potential in the fields of BUSINESS, MEDIA, and INVESTMENT.
🙌🗺️ Let us be your compass on the journey towards a successful career. Discover the power of AI Digital Technology combined with our expert guidance, and watch your dreams transform into reality.
🎓🔥 Ready to explore the endless possibilities that await you? Reach out to us today and let's embark on an extraordinary educational adventure at PORTMAN College! 🌟🚀